J U D O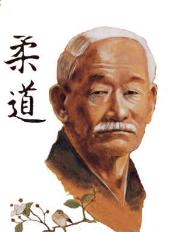 On Judo and its Lifelong Pursuit
On Judo
THE ETHOS OF JUDO
'The purpose of judo is to perfect oneself physically, intellectually and morally for the benefit of society.'
Professor Jigoro Kano (1860-1938)

(The Father of Judo, Kodansha International, 2000)
(IL Padre Del Judo, Edizioni Mediterranee, 2005)

(Judo Memoirs of Jigoro Kano, Trafford Publishing, 2008, 2014)
(Memorias de Jigoro Kano, Editora Cultrix, 2011)
Ungvari JUDO Brothers - Hungary - Cegléd
Miklos (1980 - ) - Attila (1988) - Zoltan (1987 -)
Miklos Ungvari
He(born 15 October 1980) is a Hungarian half-lightweight judoka who held the European title in 2002, 2009 and 2011. He competed at the 2004, 2008, 2012 and 2016 Olympics and won a silver medal in 2012, placing fifth in 2016.[3]
Ungvári took up judo aged nine, and in October 2009 was named Judoka of the Week by the European Judo Federation. Besides judo he competed in equestrian show jumping and was a co-driver for the Sandlander team at the 2014 Dakar Rally. His brother also competes internationally in judo.

Awards
Attila Ungvari
Hungarian Judoka Attila Ungvari (1988 - ) Hungarian Judoka Attila Ungvari  (1980 -)won a European Championships medal in 2010. He won the European U23 title in 2010 U73kg. Was finallist in the GP Ulaanbaatar in 2015. He is 10 years younger than his brother Miklos. He has 4 sisters and 4 brothers. He won the African Open in Casablanca in 2016.
Loading Twitter messages...